Signature LED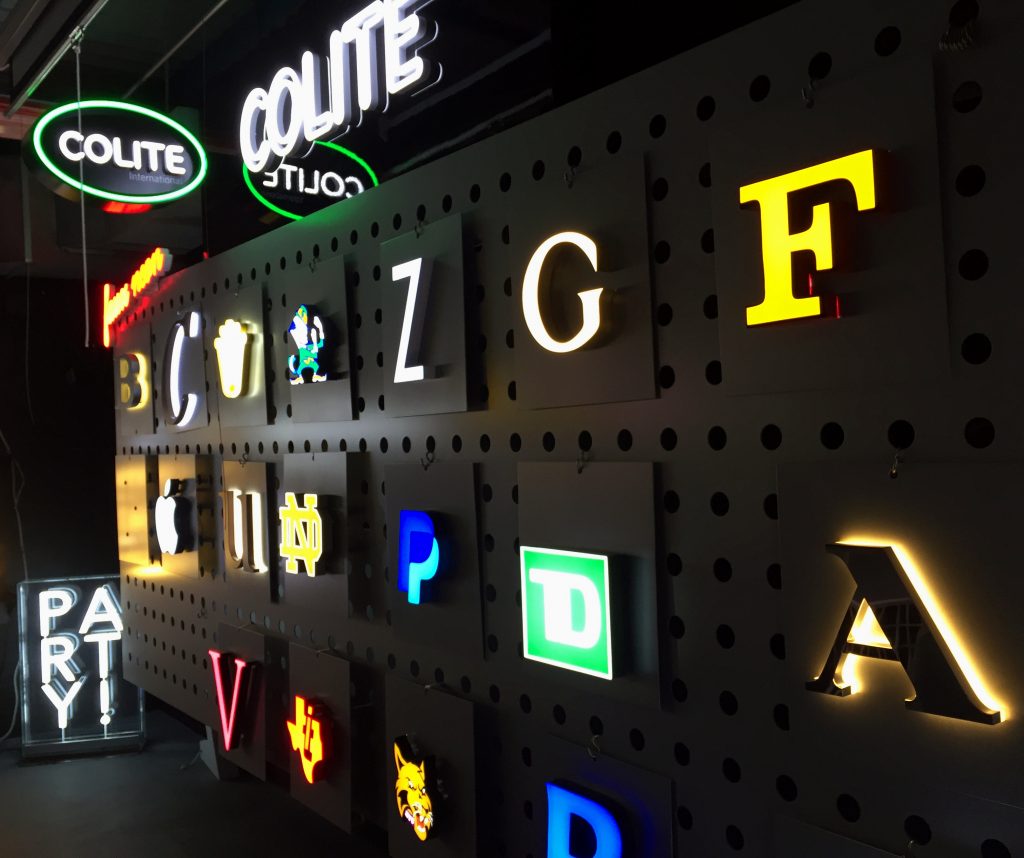 Signature LED products produce exceptionally vibrant illumination within an energy efficient, maintenance-free unit. This exclusive product allows for unique, custom designs that cannot be replicated with conventional signage.
Signature LED inlays are made of high quality acrylic and provide consistent illumination throughout the entire face of any letter. The LEDs are protected by a clear acrylic sealing compound making letters suitable for indoor and outdoor applications.
Side-Lit illumination provides a unique look with an ability to cast a mild halo illumination with flush mount installation. LP1 is also available as Partial Side-Lit illumination for the front or back half of letter returns.
Halo-lit or LP3 offers the ability to halo-illuminate thin stroked letters or areas that usually appear dim in serifs of traditionally manufactured channel letters.
Face-Lit provides the opportunity to incorporate Face-Lit signage where a variety of challenges can arise. LP4 is utilized if strokes are too thin for standard channel letter fabrication or if there is little to no room for recessing a light source for push-through cabinet signage. LP4 allows for face illumination without a trim cap.
Faux Neon is a unique solution which allows a true neon illumination effect while meeting modern power consumption and safety requirements. The Premium Faux Neon option is recommended for applications where signage is viewed from a close up perspective due to its polished finish.
The Standard Faux Neon option is recommended for applications that are distant or that cover a lot of area. The Standard version has the same neon look as the Premium option but does not have the shiny polished overlay.
Click the SignatureLED icon below to see our complete photo gallery:
Colite's Signature LED Distributor Program
Who Qualifies:
Are you a sign manufacturer? Do you have customers in search of a luxury LED product with exceptional illumination and limitless design options?
If so, you may be a candidate for our Signature LED Distributor Program.
Contact Us:
Email us for information on becoming a qualified distributor today: