Join Our Network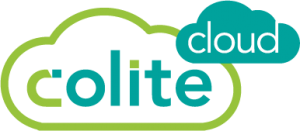 A Solution to a Challenge
At Colite, we rely on our qualified partner network to grow and maintain our Colite Cloud product.
The signage maintenance cycle is long, tedious & inefficient and we have created the optimal solution to this challenge. We are looking for signage companies who are interested in becoming value-added resellers or agents.  Being a part of our network will give you access to a revolutionary product and give you the ability to offer something that will be beneficial to both you and your customers.
We'll help you maximize your added value by giving you the tools and support to:
Build and nurture strategic, long-term relationships
Provide a unique selling position to your customers
Allow you to be a  thought leader and innovator in the industry
We're actively equipped to solve your customer's challenges in the areas of Sign Maintenance.
Why be a part of our Network?
Having access to our technology will allow you to optimize market coverage and reach, increase sales productivity, improve the efficiency of your employees and enhance your customer's experience when it comes to their sign maintenance program. You will be empowered to help your customer's envision a new way to manage their signage.
What's Next?
After you fill out the form, we will get in touch with you to explain the program in more detail and evaluate if there is an opportunity to work together.