Colite Next
As a leader in the global signage industry, we believe in providing solutions that are not only cost-efficient for our clients, but also make a positive impact on our world. So we're investing in the next generation of products and services that meet our highest standards of excellence while prioritizing the future health of our planet.
At Colite Next, our research and development division, we have been committed to thinking about the future, merging technologies to create new solutions that meet our clients' needs and reduce our impact on the environment every day.  Colite Next has led to the creation of Colite Technologies.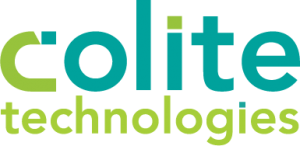 Colite Technologies helps businesses switch to renewable energy sources that save them money through tax credits, while lowering or eliminating their energy bills.  Our off-grid Renewable Lighting solution eliminates the need for traditional wiring and electrical connections, reduces operational costs, and provides energy savings for the lifetime of each product. We take this smart solution one step further by adding signage that turns parking lot lights into branding vehicles.
Our LED retrofit program modernizes businesses with interior and exterior LED lighting that offers significant energy cost savings, less maintenance, reduced environmental impact and a longer lifespan.
What's next at Colite?
Stay tuned for new product announcements as our engineers, product managers and business partners continue to develop innovative solutions for the future.